My mission is to bring business sensibility to my clients. I'm a problem solver - with 35+ years of proven success in accounting, business management, and related systems. I've earned a stellar reputation, with impeccable past performance; I've solved all kinds of business problems and streamlined operations for companies of all sizes in multiple industries. I get the job done right the first time – I review your business processes and systems; recommend changes based on proven internal controls; train and build your team; and leave you in good hands when I leave.
Get your

FREE

copy of WORK ZONE MADNESS!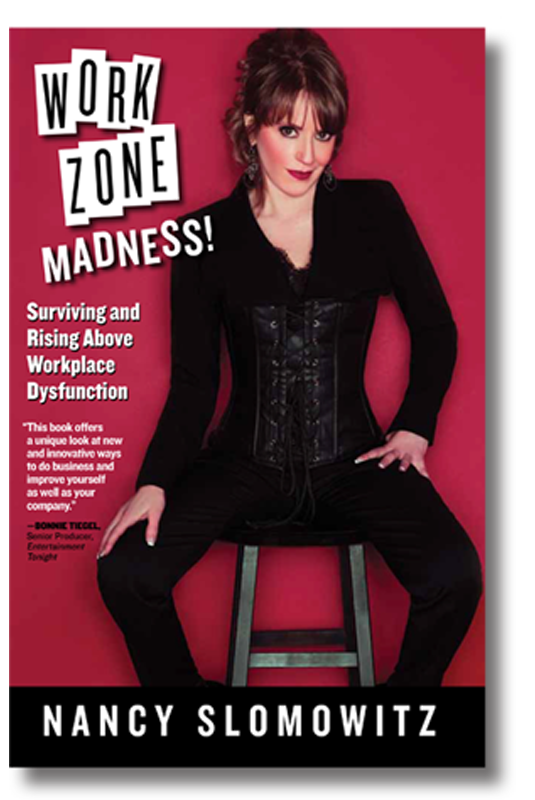 This book is enlightening and fun to read, a series of short stories with a cast of colorful characters and situations you will surely recognize from your own place of work or career ... toxic personalities, incompetence, financial mis-management and turf wars to name a few. Nancy Slomowitz worked her way up from back office clerk to CFO and CEO in the trenches of every industry. She demonstrates through her actions in each lesson of this book that,
whether you are an employee, a manager, or a business owner, you have the power to effectively change your situation from the daily soap opera to a place of success.
Click here to get your FREE copy of this book...
Click here to contact me for your
FREE Evaluation Session
I offer a free, 30 minute evaluation session during which we will discuss your specific problems and needs. During this session, I will show you some steps you can easily take to help restore business sensibility within your company. During this session, I will also present my programs, so you can understand the results you can expect from my support and can select the appropriate package.